As Jesus was tempted in the wilderness, he shows us how to focus on the Word of God to resist Satan's temptations. Jesus defeated temptation and sin, so that through him we can have a eternal relationship with God.
---
LESSON BIBLE PASSAGE: Matthew 4:1–11
---
LESSON RESOURCE: Jesus in the Wilderness – Right with God
Use the Leader Guide for Lesson 3 of Superbook Academy's 'Jesus in the Wilderness' course and discover we are made right with God through Christ. Keep it short and simple with the basic lesson or explore the table of contents and lesson resources to dive in deeper!
---
MEMORY VERSE: 2 Corinthians 5:21
For God made Christ, who never sinned, to be the offering for our sin, so that we could be made right with God through Christ.

2 Corinthians 5:21 (NLT)
---
CRAFT & ACTIVITY: Browse Superbook's Lesson Resources to find your favorite craft, game or activity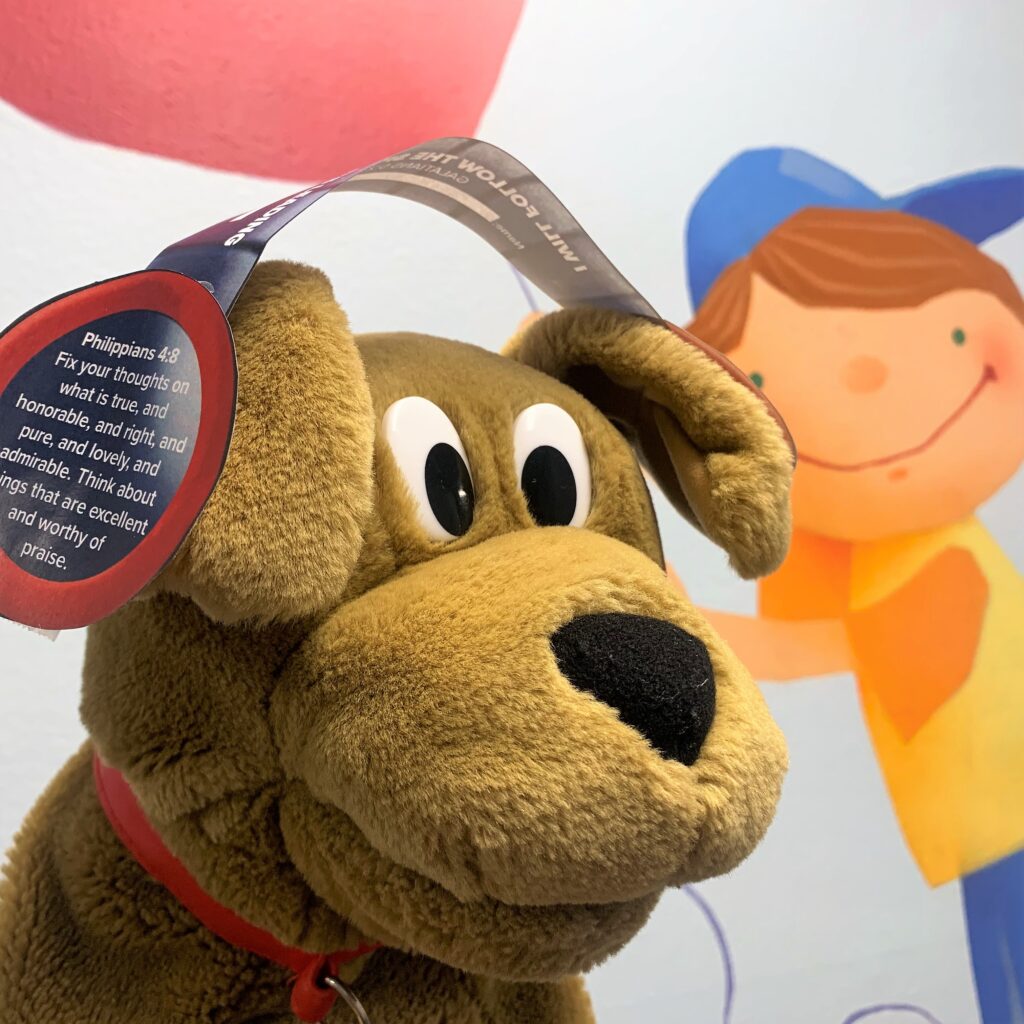 Chip is wearing the "Spirit Headphones" found in the 'Teaching' section of Lesson 3
---
ADDITIONAL ACTIVITIES: