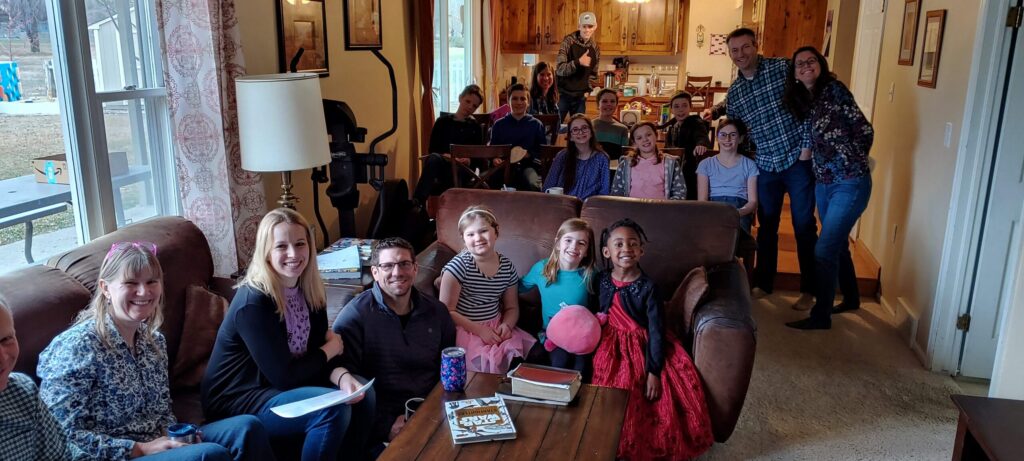 On March 13 Summitview's building closed. It was a tough decision, but now we're faced with one that's far more complicated – re-opening the facility. As pastors, we've asked a ton of questions while sifting through often contradictory data and input. 
But one question has risen to the top in this season:
What has this crisis made possible that wasn't possible before? 
I think it's easy in a crisis to miss what IS possible because we're so focused on what isn't possible. 
First – let's be honest about what isn't possible. For the time being, Summitview Church won't be meeting in our facility. This is a bit of a rough-draft decision, and we ask that we'd all be open-handed in this season as things are rapidly changing. We love our large gathering and we can't wait to get back into the facility as a group, but right now it doesn't seem feasible. Though we're now allowed to meet in some capacity, current CDC and Larimer County guidelines are still quite restrictive (ie. multiple services, sterilizing, distancing, singing not being advisable, no children's ministry, etc.). We could exert herculean effort to meet the guidelines, but we have to ask – does it accomplish enough to make it worth it? 
Right now that answer for us is no, and we likely will meet as house churches for the month of June. Again, we're being open-handed as things change rapidly. But we don't feel that this decision hinders the church in any way right now.
Instead of focusing on what we can't do, let's turn to the opportunity facing us. Remember this weekend that house churches can meet IN PERSON! We've believed for some time that God has wanted Summitview church to grow in personal discipleship on the small group level, and he's given us an incredible opportunity to do so right now with these groups!
Let's consider what we can do. Ask yourself, "What opportunity is God giving me now to get more involved in the lives of my spiritual brothers and sisters?" What could your initiative do for their spiritual growth? For your own spiritual growth? And how might this opportunity impact eternity? I for one don't want to miss this opportunity because I focused on what I can't do at this time. 
If you're not part of a house church, we can help you join one before Sunday. House church leaders, get in touch with your people, and get ready for Sunday! If you're part of a vulnerable community or still uncomfortable meeting in person, we totally understand – you can still join your house church via Zoom. 
Please pray for this opportunity these next few weeks. Pray that each of us would freshly see how God wants us to specifically contribute to his body via these small communities. Ask that each house church would be filled with authentic God-centered community, and each of us would experience fellowship and love more deeply. 
And then at some point in the near future, we can open our facility again. But instead of a bunch of disconnected individuals coming back together, each of our small thriving communities can gather and celebrate together all that God made possible in this crisis. 
Travis (on behalf of Summitview Pastors)

P.S. Sebastien Dekelva and I had a great conversation about this on Tuesday's acoustic livestream that will be encouraging to watch if you missed it. Watch now >>