Hi Church! This is Zeke Henry.
If you weren't there on Sunday, we did something pretty awesome during our worship and prayer time. Before I explain what we did, I think I should throw in some context. For the past 20-something years Summitview has had a very invested role on CSU campus through our college group and has produced great fruit. This fall, we have been given the opportunity to turn over a new leaf in Summitview's college ministry.
This past February, the high school seniors decided we wanted extended time to connect and encourage one another. So we formed a small group with the purpose of intentional community and growing a deeper relationship with Jesus. The first thing our group studied was the early chapters of Acts, which detail the formation of the early church. After Peter's sermon on the day of Pentecost, we see the disciples outline how the body of Christ should live. Specifically, Acts 2:42 says, "And they devoted themselves to the apostles' teaching and the fellowship, to the breaking of bread and the prayers."
This summer, our group decided we wanted to continue together and focus our outreach efforts towards our fellow college students at CSU and Front Range. We considered a few names but quickly landed on 242 because we want to live out the vision of the early church. The story leading up to Acts 2:42 tells of many non-believers being saved. Then verse 42 (and the rest of the chapter) gives us a picture of how the early church lived life.
We want to live the same Christ-like lives as the generations of believers before us. To do this we have some practical steps:
We will continue to devote ourselves to studying the word and building our relationship with Jesus.
We will have regular prayer times both as individuals and as a group.
We will regularly take time to share the gospel on CSU's campus.
We will take time for intentional fellowship to build each other up in Christ-like love.
On Sunday, we spent some extended time praying for 242 and the CSU campus.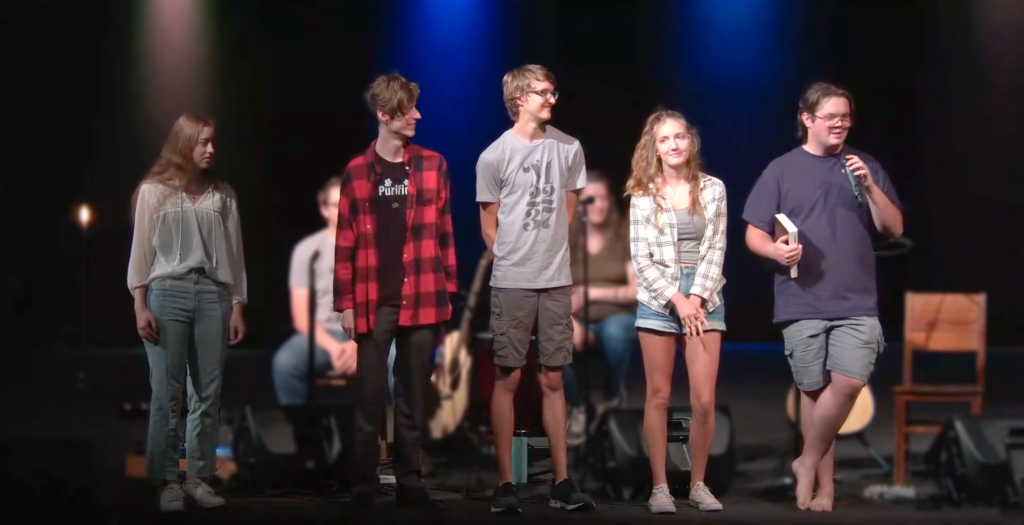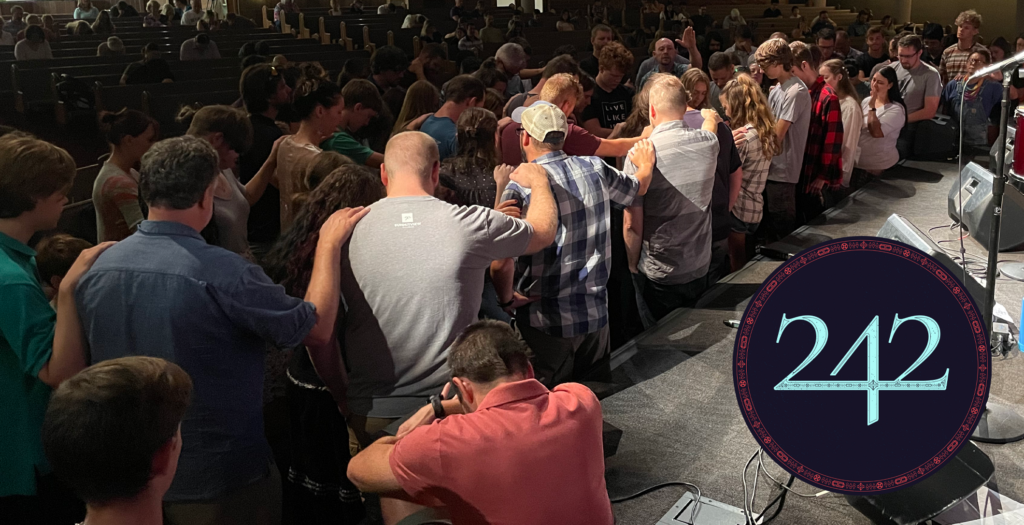 If you would like to join us in continued prayer, here is what we could use prayers for:
Pray that we would find people who are ready and willing to receive Jesus.
Pray that each member of our group would grow in their love for Jesus.
Pray for unity and guidance for the group.
Thank you for investing in 242 through your prayers. We are eager to see God move in our lives and in the lives of our fellow college students!

-Zeke Henry, on behalf of 242 (Zeke, Dawson, Elia, Jess, Joen, Garrett, Anna)