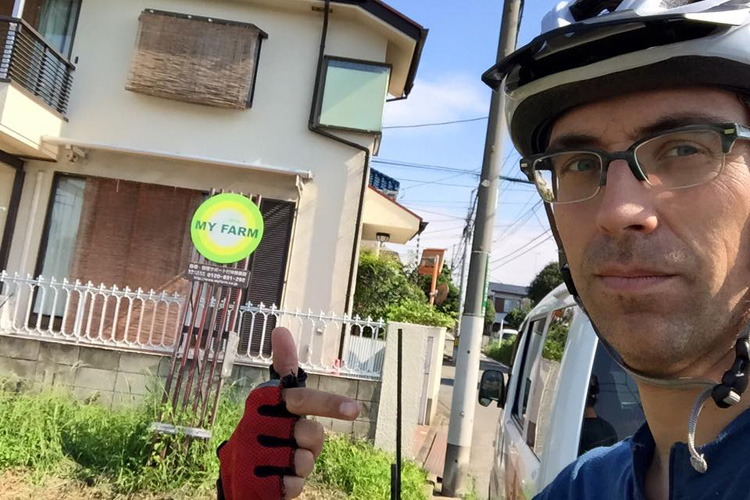 Two months ago tomorrow, Mark and Tiffany Schreiber and their three daughters left for Japan. This was no vacation. This was the beginning of a three-year journey to follow God's call to work, live and share the gospel in Tokyo.
Last week, Mark sent an update via email to some friends and family back here in Fort Collins. He gave us permission to post that email here (it has been edited slightly for style and clarity). Please continue to keep the Schreibers in your prayers as they adjust to a new culture and a whole new way of living.
Friends,
I keep meaning to write you all and tell you about our new life but every time I try, I fall asleep. Or I think about calling or texting and you are asleep. Or we are both up and awake but I'm at work and by the time my day slows down…well, you are asleep again. This timezone thing is a bit hard to navigate and so I'm just going to write it all down in an email and blast it out.
Emails can be boring and long, so here is the Executive Summary:
• We are all still alive but very tired and often overwhelmed with all of the change.
• I knew that we had a lot of changes coming but I didn't factor in the compounding effect of all of those happening at once. Homeschool to school; Tiffany at home to working; having a minivan to biking as a family (on the left side of the road — in the rain, in the heat, trying to stay on that left side); a new job; a new country; urban; super full trains of people; not being able to read Japanese signs; bigger bugs; less meat, more rice, more fish, less coffee, more tea and small everything.
• The American School in Japan is good, with nice people, but it still doesn't feel like home, like Frontier Academy. But then again, I've only been here one month, compared to almost 15 years at Frontier — so I'll give it some time 😉
• The Ramen, sushi and bakeries are all amazing.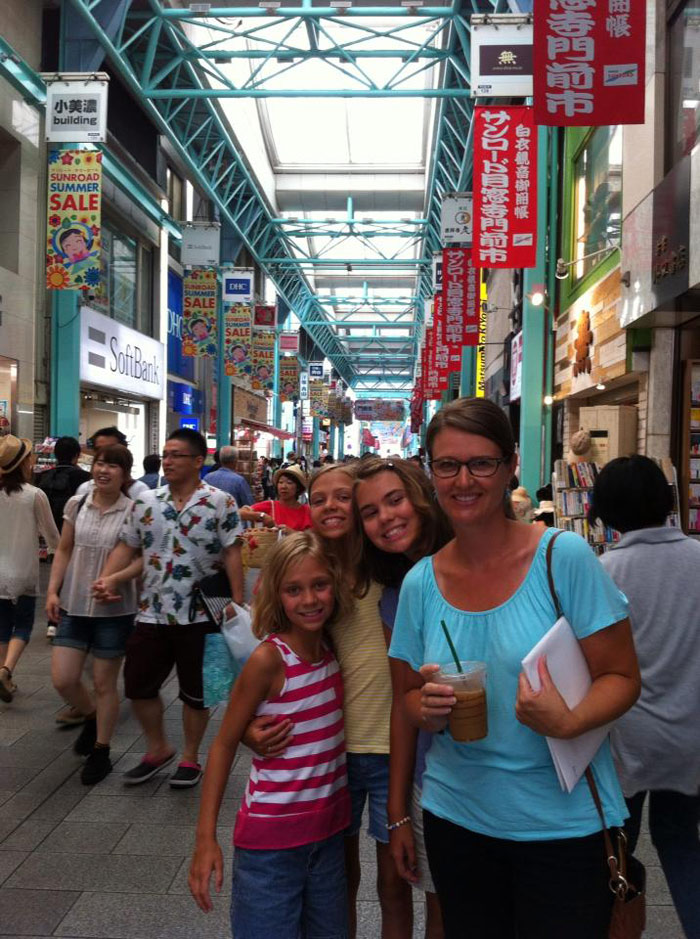 • If a sign says "craft beer" here, it's not. It must be a bad translation for "malty tasting yellow water." (Fort Collins made me a beer snob.)
• The cicadas are big enough to carry away a small child, or at least drown out any conversation outside.
• At 5 p.m. they play "It's a Small World" from loud speakers all over my little city of Koganei. (I think it may be a Satanic attack.)
• We have emotional days, home-sick days and tired days but we also have laughter, smiles and deep conversation with the family.
• God is the same in Japan as He is in the States, but less people talk about Him (and if they did I wouldn't really know, anyway, because it'd be in Japanese).
• They have typhoons here, and when they come you get really wet.
Well, see now, all I did was an executive summary and now I'm too tired to finish. We'll have a happy morning. Know that Tuesday was a good day and enjoy reading this while I sleep.
We'll talk for real later, OK? Thanks for being our friends. We miss you all more than an executive summary or even a whole email could ever convey.
– Mark