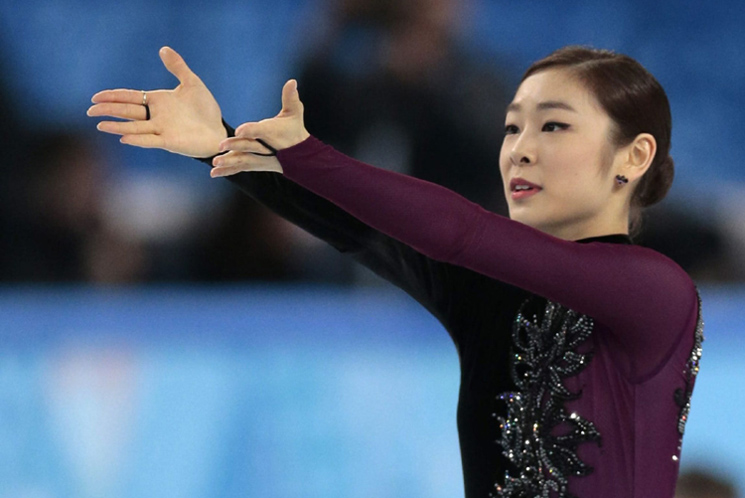 So much depends on who is keeping score.
Consider the women's figure skating individual programs at the Sochi Olympics. South Korea's Yuna Kim stepped on to the ice as the last competitor in the free skate. The gold medalist in the Vancouver games, Kim is a phenom in her home country. She is revered for her precise and artistic approach to skating and her remarkable generosity. The dramatic stage had been set for this final skate of the evening. Adelina Sotnikova, a nearly unknown Russian 17-year-old sat in first place, and Kim would need to skate the second best performance of her life to step past Sotnikova for the gold. Yuna Kim rose to the occasion. Her performance was flawless and artistically beautiful and scored almost 10 percent lower than Sotnikova's. The sense that something was wrong was immediate. The athletes in the crowd were visibly disturbed, and Scott Hamilton's commentary conspicuously ended.
Amidst the ensuing controversy, Peter Tchernyshev, Sotnikova's choreographer, had this to say: "It's not like track and field, [Kim is] a great skater but for today's rules, she was slightly not on top of her game, that's all."
It is beyond debate that "today's rules" were the decisive factor. Kim's score would have been greatly improved had she competed according to the rules. The rules, at least on Thursday evening, emphasized more technical elements and the letters following her name. As we came to discover, of the nine judges that evening, one was married to the president of the Russian Federation's skating association, another recently was banned from judging for one year for cheating, and a third was seen hugging the Russian team after Sotnikova's victory. Kim's performance would have been judged more favorably had she, like her former countryman and Olympic teammate Viktor Ahn, turned in her KOR for a RUS.
So much depends on who is keeping score.
If you think about it, we live most of our lives in the presence of some judging body. Our mind is preoccupied with how others are keeping score. We skate and, at times, change our loyalties to please the judges.
I wonder if this explains our insatiable search for more. There is something in us that is always looking for a bigger impact — a more noticeable splash. Isn't that at least some of the motivation behind the seven times you looked at Facebook or Twitter today? What is going on underneath your effort to craft the perfect, kitschy, witty, likeable caption on Instagram? What about the overtime last week? Somebody is keeping score and that matters to us.
But there is a problem. If I'm performing for the wrong judges, all my triple Salchows and fancy footwork have a troubling effect: They move me out of the present moment.
Oh, Yeah: There Are Bad Judges
The wrong judge is a bad judge. What makes a bad judge? A bad judge lacks objectivity. If I may, let me speak of the fickle nature of the judges I have skated for over the years. There were judges who valued how much tobacco I could chew and how many fish I could catch. There were judges who paid close attention to who I was dating. Other judges gave high scores for grades and professional papers. Some seemed particularly interested in my athletic ability, while others loved to evaluate how I spoke. There were some Eastern Bloc judges who thought it was important to have a healthy dose of cynicism (Pollyanna has no artistic quality, they said). Lately, the judges have been looking for massive height in the jumps – bigger (more followers, larger attendance, bigger numbers, more money) is always better.
So I step out on the ice everyday first considering who is watching. Which judges are on the panel today? As a result, my skating is sporadic, insecure and lacking a message. All the while I completely forget the simple opportunity to be on the ice, to skate, to say something and to make the most of the moment. I'm not here. I'm wherever the judges are.
A good judge doesn't change the standard or miss any elements. And, yet, a good judge loves skating more than scores. Thankfully, God is a good perfect judge. And, really, what other judge matters?
Now let's be clear. The perfect objectivity of God is, in an initial sense, bad news for us. He doesn't miss a thing. My own score before God is terrifyingly low. But, because he loves skating, God has a solution that is intended to eliminate my fear of failure.
"… by the one man's obedience the many will be made righteous" (Romans 5:19).
Ah, that elusive perfect performance! That was Jesus' life in every moment — faultless and beautiful. And he skated off the ice and looked each of us in the eyes, with our miserable scores, and said "Wanna trade?"
Those who have traded with Jesus can now skate differently. We skate for the love of skating. We skate in the moment because God smiles in the moment. What more could we want? The score is already settled and perfect. Who cares about all that is beyond, about all the "bigger, faster, more" that might finally satisfy all the judges? God has prepared the ice and given us the skates and he loves it when we skate here … for him.
God has determined the times and places we should live (Acts 17:26). He picked the ice, the skates, the music and the rules. That's your life in every moment, and in every moment your skating has profound eternal significance. This year, we are committing together to stop living according to the other rinks or the size of the audience or the judges with alternate rules. We are committing to being here.
What Does That Mean?
So what is your sphere of influence? What is your vocation? Who is your family? What opportunities are before you right now? That is your ice. And the secret to being truly fruitful and at peace is to skate here for God, recognizing we may be rejected as foreigners when we do (1 Peter 2:9-12).
That is why we are releasing our small groups to think about gathering together where they share ice together. Starting this summer, we will give small groups the freedom to gather together because they share a common neighborhood, a common workplace, a common school or some common activity. Doing so will allow teams of people to creatively live out the Great Commandment (Matthew 22:37-40) and the Great Commission (Matthew 28:19-20) on the ice that they have been given.
This year we also have a goal to skate the ice in Fort Collins by participating in the organizations established here to address challenges in our own backyard (Jeremiah 29:4-7). We will aim to be important contributors to organizations like Faith Family Hospitality, Serve 6.8 and One Congregation One Family.
And our ice also includes opportunities to contribute to the development of the kingdom of God beyond Fort Collins. The connection with international students at Colorado State University continues to be an extremely fruitful opportunity. Our hope is to strengthen that ministry by integrating international students into the life of our community beyond Sunday morning. We also have friendships in Japan, Nepal and East Asia that will open opportunities for a number of our members to skate on international ice.
Summitview, it's time for the free skate portion of your program. Skate for the right judge. Skate the ice you're on. Skate well. You cannot lose. A "well done" awaits that steady, humble faith.