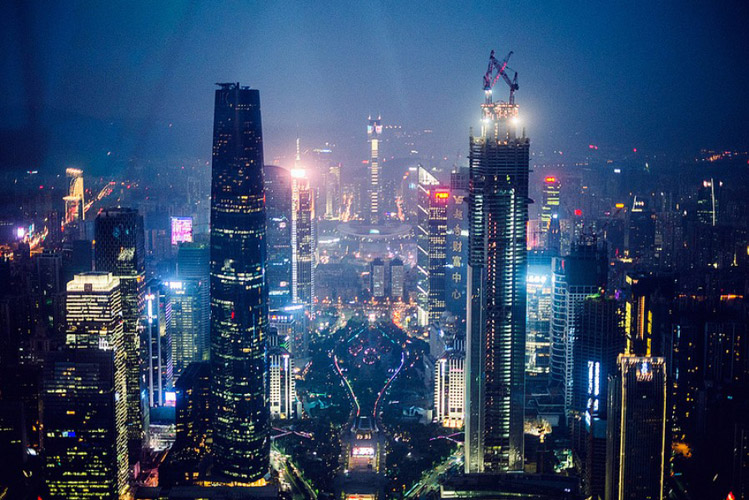 Last August, we reported that an elder and another member of one of our partner churches in East Asia had been arrested in June on charges of illegally "printing and distributing" Christian material. Seven months later, the elder is still in prison.
Ching Yu Wang received a copy of a letter the elder wrote from prison to his church family. The letter is dated January 15, 2015. Here is the letter in its entirety:
Dear brothers and sisters: peace be with you!
I am Elder Huang, I am sending a heartfelt greeting to you in the Lord Jesus Christ! May grace and peace be given to you from the most high God.
You are in my thoughts, I remember you daily in my prayer. Each Sunday, together with you in spirit, I worship the Lamb who sits on the throne.
I thank God the Father. With His protection, He gives you hope and love and he makes you to stand firm. For we have come to share in Christ, if indeed we hold our original confidence firm to the end (Hebrews 3:14). But Christ is faithful over God's house as a son. And we are his house (or church) if indeed we hold fast our confidence and our boasting in our hope (Hebrews 3:6). In God's family, there is faith and courage among us. Dear brothers and sisters, you are my joy, my crown. Amen!
I was suddenly taken away from you at the end of last June. I had never imagined that I would still not be allowed to return. It has now been 7 months. In the first month, I thought I would return to you quickly, but I was disappointed. These 7 months have passed very slowly, the progress is similar to a snail's pace. My heart becomes more anxious to see you as each day passes by. May the Lord be merciful to me and grant my release quickly.
The surface reason for my arrest was involvement with illegal Christian publishing, but the police never produced sufficient evidence, therefore, I was never found guilty. It has become more clear to me that the motive of the authorities is to use this opportunity to destroy my church life and ministries. I have written a draft of "my defense." I will reason forcefully in court tomorrow. I hope I will be released and found not guilty in line with of the recent emphasis of "governing by law" policy.
Throughout the years, we have frequently witnessed these kinds of persecutions in China. In a spiritual sense, it is Satan's attack on the church. It is Satan's scheme, [a]lthough suffering is a gain to me! God is molding me through these trials and suffering. He is refining me to be a more suitable vessel for His use. During this suffering, I have learned many lessons and am eager to share these with you in detail once I am released. The vision of [our church] in 2014 is "Growing up." Some has [sic] grown and some were forced to grow and I am one of them. The vision I have received from the Lord for 2015 is "Follow the Lord." You may want to adopt the same vision if you feel the same way about 2015. Jesus said, "And he said to all, 'If anyone would come after me, let him deny himself and take up his cross daily and follow me. For whoever would save his life will lose it, but whoever loses his life for my sake will save it'" (Luke 9:23-24). I realize a true disciple will "deny himself, take up his cross daily." Please join with me to be a true follower of Jesus. Therefore, "For if these qualities are yours and are increasing, they keep you from being ineffective or unfruitful . . . Therefore, brothers, be all the more diligent to confirm your calling and election, for if you practice these qualities you will never fall . . . For in this way there will be richly provided for you an entrance into the eternal kingdom of our Lord and Savior Jesus Christ" (2 Peter 1:3-11).
May the Lord fan into flame the gifts in you. May more of you be chosen to be in the position to serve Him, bearing the burdens of the church. Please pray for me that I will return to your midst soon.
May the lovingkindness of the Father, the grace of the Lord Jesus Christ and the work of the Holy Spirit be with you. Amen! The songs that encourage me most these days are: "Lord I come before you"; "Mold me"; "Carrying the cross"; "Your love will never leave me."
I hope you like these songs too.
Huang
Jan 15th, 2015
The court hearing did not happen. Before Elder Huang's lawyers entered the courtroom on the day of the hearing, the authorities demanded that they be searched, which is an unlawful request. And because the court did not make the same demand of the prosecuting attorneys, Elder Haung's attorneys refused to yield. The hearing has been rescheduled to this Friday, February 6.
Please pray for his release, for a fair hearing this Friday, and for the encouragement and strength of his church.
One more thing worth noticing is the the "Look Up"-esque vision that Elder Huang has for his church. This is not a coincidence; God moves. This similarity in vision should stir us, sober us and humble us before a God who may call us to hard things in 2015. He is already calling some of our brothers and sisters to difficult times. May God grant us the same trust in him to count such trials as a "gain."