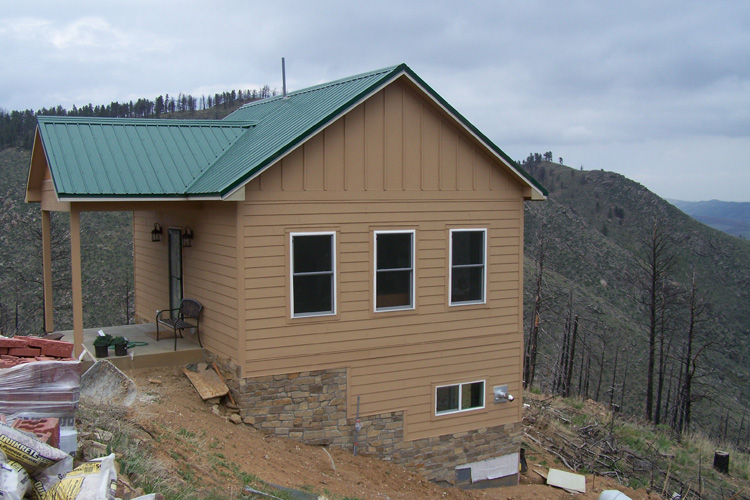 The foothills are lush and green this year. Be thankful (Habakkuk 3:17-18). And be mindful that many people, people like Anne Kainu, will also look at those same foothills today and see only a pillar of smoke.
On the morning of June 9, 2012, the High Park Fire ignited in the foothills west of Fort Collins. The fire burned more than 87,000 acres and destroyed 259 homes.
Three years later, one of those homes is nearly rebuilt.
Anne Kainu had lived in Rist Canyon for more than 15 years before she lost her cabin to the High Park Fire. The rebuilding work was inconsistent and underfunded through the first few months of 2014. Thankfully, God was at work in the midst of this hardship. Through Summitview's connection with Pastor Randy Rivers at Poudre Christian Fellowship, we raised $3,000 last year to fund the remaining exterior work on Anne's cabin.
Your generosity has yielded good fruit, Summitview! Everything except the back deck is completed. Anne can't occupy the cabin until that is finished, but Pastor Rivers expects the deck to be finished in the next couple weeks. Then, finally, Anne can come back home.
God has been glorified through much of Anne's story — and through your giving. But it is still sobering to think that it has taken more than three years for a small cabin to be rebuilt. Disaster recovery work is often compared to a marathon. And for Anne Kainu and others who were displaced by the High Park Fire, the finish line has not always been in view.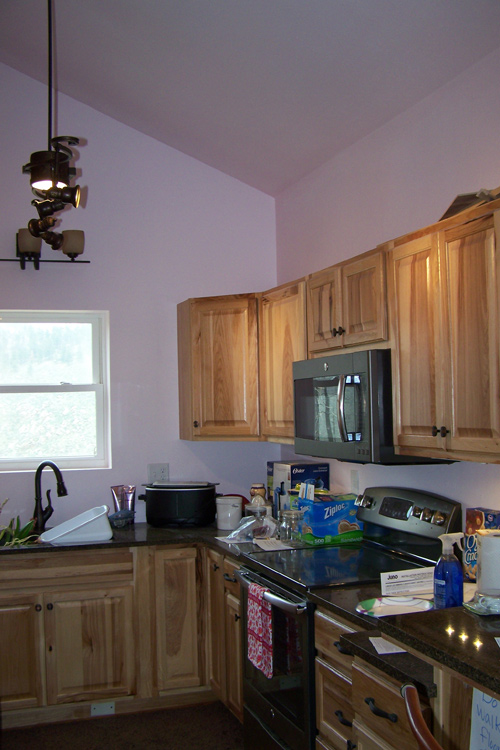 In a recent Coloradoan opinion piece, Larimer County Recovery Manager Suzanne Bassinger noted that insurance typically covered only 70 percent of home-replacement costs for High Park Fire-affected homeowners. She also noted that many homeowners didn't have insurance. It's easy for us to think that surely, after three years, those impacted by the fire have their life in order. But that is not the case. The marathon is indeed long.
This is why the church must be the church, even as we fight against "disaster fatigue." This is why neighboring is so crucial. Insurance and government assistance are not always there. But Jesus knows no lack of resources. You have done well, church, to lean into the power of the gospel over the last three years. Anne is about to experience a homecoming, in large part, because of your faith, effort and generosity.
It's not just Anne, though. You have done much in the last three years to love other "near ones" who were (and still are) impacted by the fire. God, through his Spirit, empowered many of you to help at the High Park Fire resource center and to help Pedro Boscan restore the natural elements of his Rist Canyon home. You have not grown weary of doing good.
Please continue to pray for Anne and for her spiritual and emotional health. Pray that Pastor Rivers and the saints at Poudre Christian Fellowship continue to be a family for Anne. It may be God's grace that out of this tragedy she not only receives a new physical home but a spiritual one, as well.