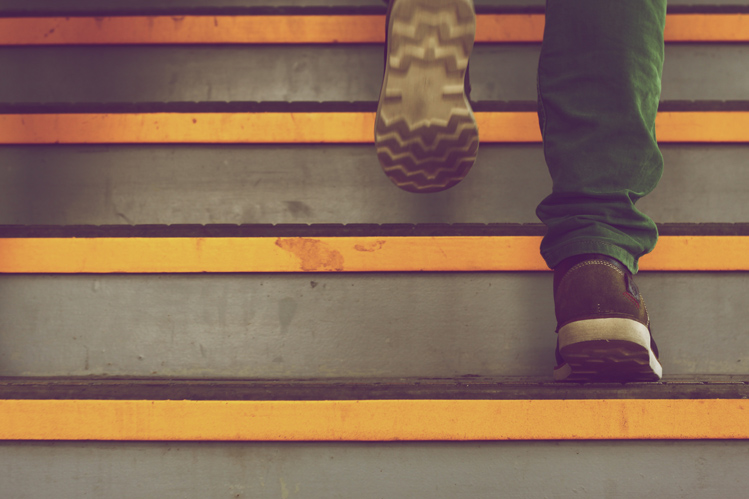 How then will they call on him in whom they have not believed? And how are they to believe in him of whom they have never heard? And how are they to hear without someone preaching? And how are they to preach unless they are sent? As it is written, "How beautiful are the feet of those who preach the good news!" (Romans 10:14-15)
There have been some beautiful feet coming back to Fort Collins, as outreach teams Summitview sent out to East Asia and Austin, Texas, have returned in recent weeks.
It's easy to get excited about sending teams to new places, but we can forget to be just as excited for them when they return home. Being a church community that is cognizant of the challenges facing returning ambassadors helps unify both the senders and the send-ees. Here are three ways that you can be an encouraging and helpful presence in the sending and receiving of those sent out to share the gospel.
1. They are a different person than when they left
Often I've found that something foundational and life-altering has happened to myself and to others on outreach trips, and unless you pursue that relationship again, you will miss the "new" person coming back. Keeping the same intentionality of getting to know the "new" person shows that you care about their heart, that you are committed to them as a friend and that you are willing to accept who they're becoming. When you were getting to know them for the first time, you spent time with them and pursued a friendship with them. Now that they're back, don't take that relationship for granted, and continue to pursue that person.
2. The experiences they had are more than "good things"
On trips to other places and countries, there are lots of things that happen that are not easily put into words. Difficult and miserable things happen to them or the people that they were serving. Poverty, crime, injustice and brokenness that we are not accustomed to in America are commonplace. We can tend to gloss over those experiences with, "Oh, well, good for you for going. That's a good thing for you to do." Take time to hear all of what happened in their journey — the good and the difficult — and then empathize with them. As Paul said in Romans 12:15, "Rejoice with those who rejoice, weep with those who weep." Be careful to avoid trite sayings and seek to understand the heart of that person.
3. Listen, listen, listen
James says, "Know this, my beloved brothers: let every person be quick to hear, slow to speak, slow to anger" (James 1:19). This is great advice for all of us always, but especially when interacting with someone who has been on mission in an intense environment for a number of months (or years). Invite them over for an extended dinner, ask questions that help them open up about their experiences and give them adequate time to share and process what God did in their lives. This can't be done in five minutes after a Sunday service. It takes time. Paul would often come back from missionary trips and be given time to share about all that God did (Acts 14:27, Acts 15:4, Acts 15:12). We ought to be overjoyed to listen to all that God is doing around the country and globe. Let it encourage your faith here in Fort Collins as you seek to be on mission in your own life.
Whether you've remained in Fort Collins for several years or you are returning as a preacher of good news, we can all learn from each other and the experiences that God gives us. It is a glory to God when people who love the gospel are sent out to proclaim; it is just as much a glory when they return and are welcomed back into their church with understanding. Let's be a church that sends well, supports well and welcomes back well. The nations will be glad that we did.