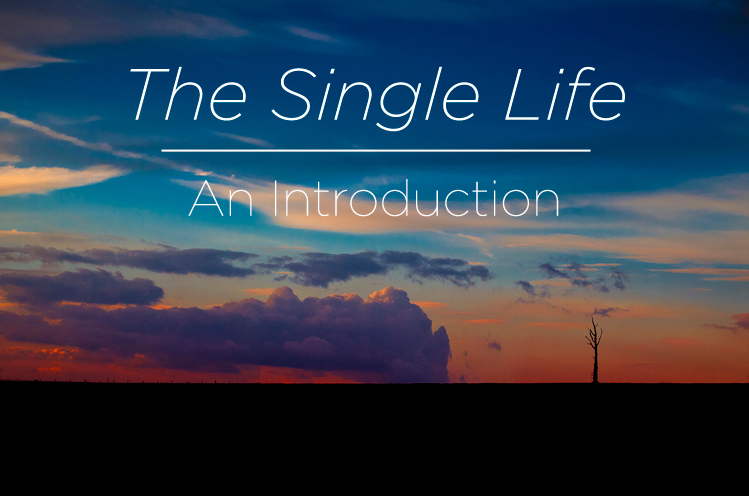 A few years ago, I had the privilege of attending a GCC pastor's conference. I was having lunch and catching up with a friend when I overheard a conversation between a few pastors. The first pastor was lamenting the fact that his church had a handful of godly mature singles and that he did not know what to do with them or how to best serve them. They did not fit into their church demographics very well but were genuine in their service and love for God.
He sincerely wanted to do something to help them have a rich and full Christian life. The second pastor helpfully suggested joining forces with other churches and doing a singles mixer and other social events to better their marriage prospects. The third pastor mentioned a few online dating success stories he had heard concerning singles in other churches.
I was sitting about three feet away. Hi, I'm Bryan and I have led and lead lots singles in our church, both in the Rock and in Symbio. Needless to say, I was a little bothered about this conversation between well-meaning pastors. And I looked at my friend and smiled, "I have to say something."
Let me be blunt. First, most churches don't know what to do with singles. Second, singleness is not a horrible disease that requires a cure. Some churches don't quite understand this yet. We don't have ribbons, 10k races and fundraising efforts to research and combat singleness. Last I checked, singleness is not a sin to be repented of. The Bible is radical enough to call it a gift.
If there is a singleness problem, the solution is not marriage. Single people do struggle with a lot of things — maybe even more sharply or consistently because of their singleness. But the solution for those struggles is, first and foremost, finding our identity, worth, purpose, satisfaction and joy in Christ. That is common to all believers. If you are Christian, you need Christ — regardless of your Facebook status or the bling on your ring finger.
More and More
I am so extremely thankful that our church understands this fact, by and large, and lives it out. We have a church culture that is loving and caring toward singles. If you want examples of churches that get this wrong, check out John Acuff's site Stuff Christians Like. Search for "single" and pick a post about singleness and read the comments section. You will laugh, but it's also kind of sad. So let me express my gratitude: Thank you, Summitview, for only trying to match up singles up with Jesus Christ!
Fair warning, there is a "but" coming.
But … we have to keep growing and doing better. The need is becoming greater, and our witness to a growing percentage of the Fort Collins' population is at stake.
This is the first post in a series about singleness written by Summitview singles. We have a variety of authors, both men and women, who will write on a variety of singleness topics so our whole church might learn and grow together. We want to encourage and challenge the church we love to better meet the needs of a growing population and a changing culture.
Two Goals and Two Challenges
Singleness is a thing now and has been for a little while. I could spout off data and facts about marrying age, percentage of singles, trends in singleness in Europe and even a whole Barna book. Trust me, it's a thing now. So that's our first goal in this series: Awareness.
The second goal is to encourage and build up singles already in our church body. We are blessed with a huge wealth of mature singles who are living meaningful, God-centered lives. We want to display the universal fact that life is truly found in Christ and inspire hope and faith.
If you are married and reading this let me say thank you. You are the majority of our church and I ask you to come alongside of us in these posts. You are also a large part of what makes our church great, and I don't want you to gloss over this series. I want to ask you to follow through with the three Summitview vision points for this year: be human, be humble and be here with us.
Married folk, I want to challenge you to two things:
First, to accept the reality that marriage is not Varsity in the Christian life and singleness is not Junior Varsity. (Yes, I stole that from Mark Driscoll.) Secondly, to risk the "grass is greener" problem and simply try to relate to us.
Living for Christ is Varsity no matter your relationship status. Both marriage and singleness are considered good gifts from God. Our lives are not easier or harder than your life, just different. We even probably share similar struggles. If you can say yes to both of the above challenges, we can grow together and love each other a lot better (and maybe even reach more people with the gospel, too).
Please join us and keep reading. It should be fun.