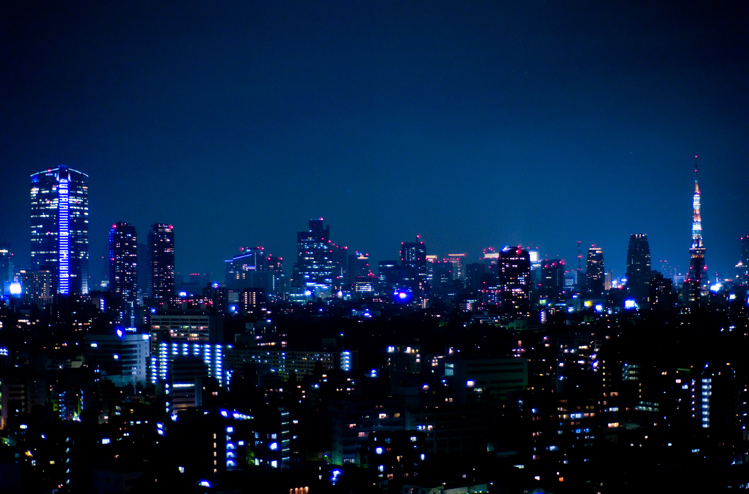 So I was climbing a volcano the other day, after I had jumped from a helicopter into the icy cold sea on my way to Iceland, only to find myself skating down the long windy road on a borrowed long board — just my average day.
Whoops. I think I was "zoning" there for a minute. That wasn't me, that was Walter Mitty, the "negative asset manager" for Life magazine that does his un-notable job and finds himself caught up in the adventure of a lifetime. Great movie, but I digress.
Actually this post is about Japan, not Iceland, a sweet and strange place; a place where the works of God's hand can be seen in the culture, yet at the same time where his light is shrouded in the darkness. A nation with an extra portion of his common grace and at the same time a dark back story that marches on through the shadows of the high-tech cities.
My journey with Japan began with a tsunami, or, rather, the tsunami. A 9.0 earthquake triggered it off the northeast coast of Japan on March 11, 2011. Three weeks later, I boarded a plane to see what four guys from our Northern Colorado churches could do. After 16 hours in the air, we jumped on a missionary's micro bus and drove 10 hours through the night (stopping periodically for multiple aftershocks) north to Sendai. The devastation was unreal: Cars in trees, concrete retaining walls crushed, and fields of bare foundations where houses had been just weeks earlier. And this destruction was more than three miles inland.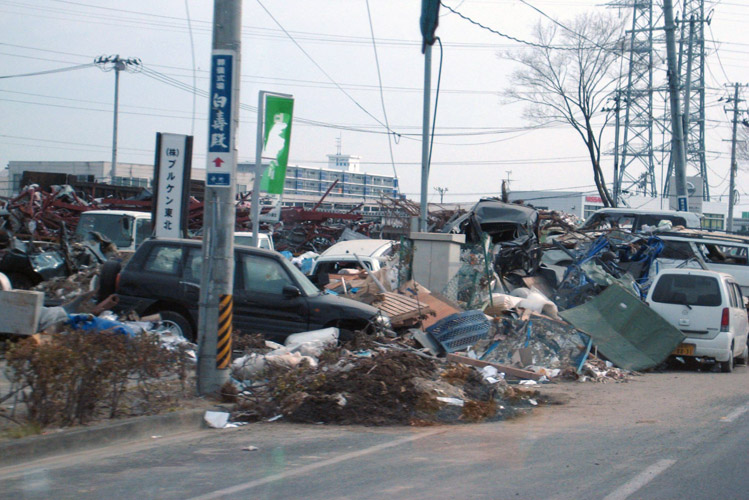 The missionary family and a crew of Christian volunteers set up giant rice cookers, made giant pots of soup and distributed it to a giant crowd of Japanese families that were living in these disaster shelters — the first hot meal some of them had had in three weeks. That evening we cleaned up, packed up, and drove once more 10 hours through the night back down to Kanagawa. And this was just the start. This missionary family, the Bostroms, continued to go down, week after week, driving through the night to be the hands of God to the Japanese in need.
Saving Souls from a Wave of Darkness
These missionaries, along with others, like our friends the Cervenkas, give their lives as the hands and feet of God in a foreign land. Sometimes they drive through the night week after week to feed the homeless and displaced. Sometimes they just do the "ordinary" work of loving their neighbor. Sometimes they have the opportunity to share God's saving grace by word and action. Regardless of how it's done, they all have one thing in common: They have a huge heart for the Japanese and they want to share the gift of Christ's love with as many as possible.
There isn't a giant wall of water crushing down on Japanese cities right now, but there is a wave of darkness that, if I may be so bold, is crushing Japanese souls. By even the most liberal counts, only .5 to 1 percent of Japanese are Christian. That's one out of 100, or possibly one out of every 200 souls have found a freedom in Christ.
Over the last few years, Summitview has had the chance to reach out to the Japanese, primarily through a partnership with David Cervenka, a GCM staffer who spent a year in Japan with his family and is currently raising support to return to Tokyo for long-term missions work. During this year's missions campaign, we all have a chance to be a part of helping the Cervenka family and, in turn, helping to bring the light of Christ to the people of Japan. Last time David was here, he stood on stage and quoted Jesus' words in Luke 10:2: "He told them, 'The harvest is plentiful, but the workers are few…'" So, let's empower and bless this worker family as they prepare for life abroad. This Sunday is the culmination of our 2014 Missions Fund campaign. Prayerfully consider filling out a pledge card, then set up your pledge giving schedule here.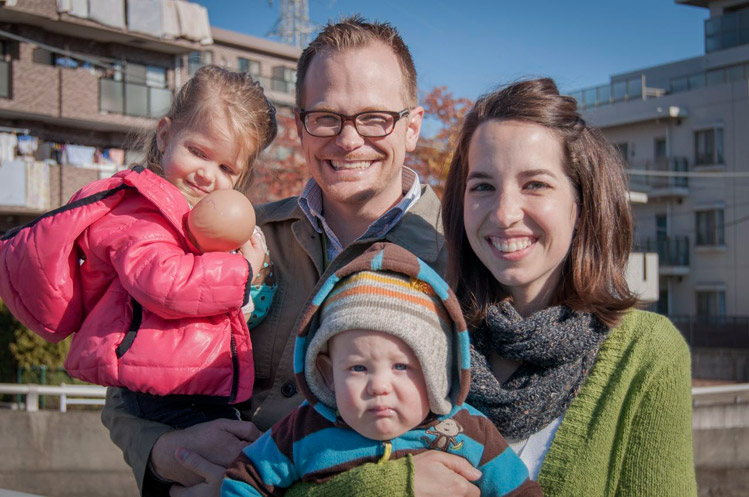 The Real Adventure
You would think that I'd wrap up this post with a nice connection between David and his adventures in Japan and Walter Mitty and his adventures to an Icelandic volcano, or maybe even my long adventure to the tsunami area. Nope.
I think the truer parallel of this story is that of the Japanese salary man — dark blue suit and briefcase, riding the overcrowded train to work, sitting at his desk and giving it his best all day long. Doing the ordinary but longing for so much more. Why is it that his life still feels so un-notable? He strives and longs for adventure. Maybe there's something more? Maybe he should be like Walter Mitty and jump from a helicopter into icy waters in search of a precious item. But the courage doesn't come. The only jumping he wants to do is out in front of a train. He's trapped, lonely in his own skin. But he knows there is a real adventure out there, a Grand Story that he wants to find.
But who will tell him? Who will tell him that the true adventure is already in his grasp? He just needs to know where to look. And guess what: When he finds this gift — the gift — his eyes will be opened, and he'll feel a lot like Walter Mitty, in a most unexpected but beautiful way.
So let's go climb a mountain — no, a volcano! "How beautiful on the mountains are the feet of those who bring good news…" (Isaiah 52:7).