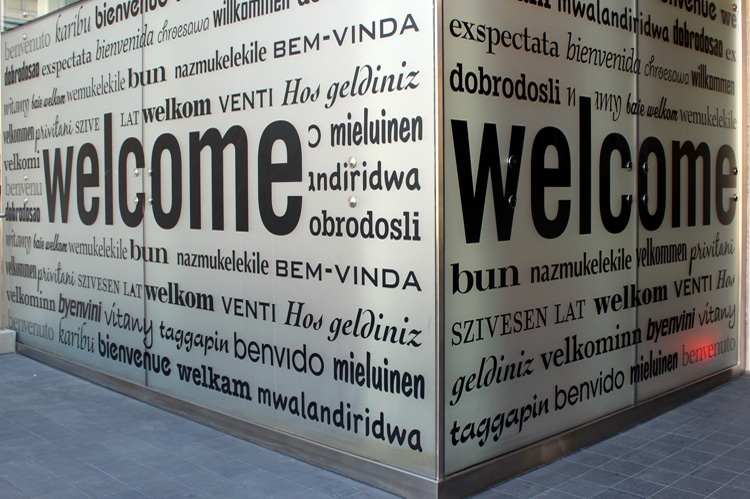 Over at The Gospel Coalition, there's a video of pastor and author Ray Ortlund talking about the themes in his new book, The Gospel: How the Church Portrays the Beauty of Christ. The book and the video examine what it means to have both a "gospel doctrine" and a "gospel culture" in our churches.
And it is beautiful, convicting, challenging and stirring all at once. Below are some of Ortlund's quotes from the video about the interplay between gospel doctrine and gospel culture:
"Romans 15:7 is gospel doctrine and gospel culture in one verse. . . . That's almost the whole Bible in one verse. Christ has welcomed you. That's gospel doctrine. When Christ comes to us, he doesn't tolerate us. He welcomes us. He receives us into the deepest part of his own heart. It's a profound, permanent, whole-hearted welcome. That's the Christ we receive in the gospel."
"The Bible never says to love one another modestly. . . . My responsibility and privilege is to love you intensely and welcome you into my heart. That goes way beyond courtesies."
"When we realize how we've been welcomed by Christ, that we are loved not moderately but intensely by Christ . . . that we are in Christ, that creates a kind of community that this world can only hope to imitate. Our churches should feel like heaven on earth."
"Gospel culture is [a way of relating to one another] that when we walk away, you feel as though you just had a moment with Jesus Christ. You feel loved, you feel affirmed, you feel hopeful, you feel complete, you feel reoxygenated for the next challenge in life."
"I adore going to church. I really love it. Because it feels like the living Christ is bending down and kissing us on the cheek. And we experience that through gospel doctrine and gospel culture."
The full video is below and is definitely worth 17 minutes of your time. You can buy/read more about the book here.
What do you think of Ortlund's thoughts? How have they challenged you in what you believe and how you treat others? Or how has it caused you to rethink the way you approach church?