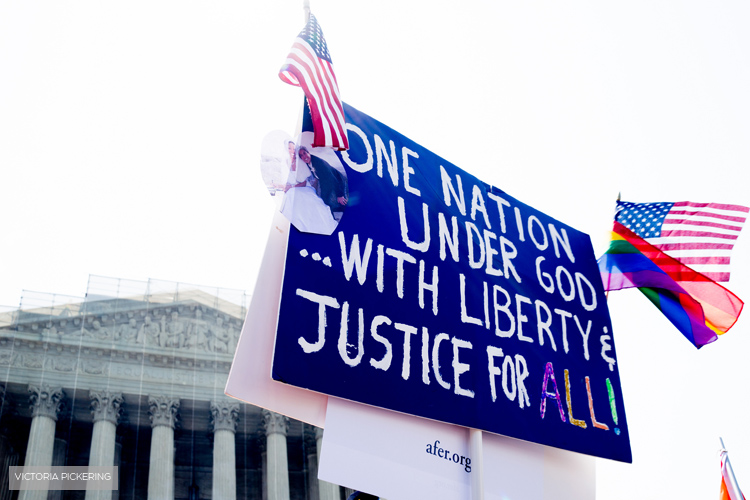 Today, the Supreme Court of the United States legalized same-sex marriage in our nation. At 8:20 this morning, Coloradoan reporter Sarah Jane Kyle tweeted a link about the Court's decision and encouraged readers to share their thoughts with her. This is the response I emailed to her:
Sarah,

Here are MY thoughts (I can only claim they represent me):

Should adults be free and safe to engage in romantic relationships? Yes. Should they be free to have those relationships defined as marriage? That's a different question because it really begins with who defines marriage. If the Creator has defined it, then that definition is the definition. The Created can claim a different definition of marriage just like the Created can claim the moon is made of cheese but that doesn't make it real.

This quote comes to mind from Jack White of The White Stripes:

". . . I'm not looking for so-and-so's opinion, not even my own opinion. I just want to know what the truth is. I mean that's what I'm looking for. In my opinion, there's no way God looks at things from 14 different angles. I see God as knowing only one truth, and that's it. There's no other opinion about it. And I want to know what that one truth is. Everyone can sit around and have their manly and earthly opinions about things, but I doubt there's much debate going on in heaven. I'm trying to find whatever that singular truth is in any particular topic."

I will continue to follow Jesus' example in loving every person as created in the image of God and believing that what God has revealed in the Scriptures for humanity is the highest form of love.

I tweeted an article by Keller a couple of days ago that is really good. And we have filmed a video response for release on Monday (at the Summitview blog).

Finally, last fall I preached a comprehensive message on the Bible and homosexuality. It is on our website.
You can read the Keller article here, and the video of my sermon on the Bible and homosexuality is below (go here for the audio). For your reference, here is a PDF of the Court's ruling in Obergefell v. Hodges. Check back in with our blog Monday morning for our video on how God's people should navigate these challenging times.