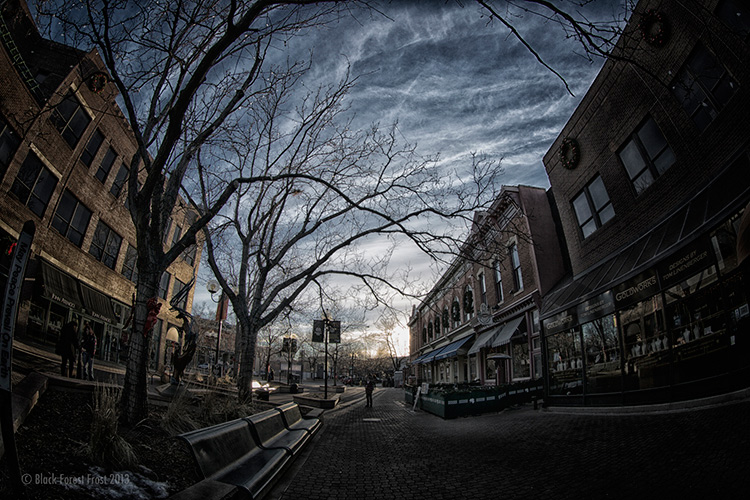 This one hits close to home. On May 27, the Coloradoan ran Sarah Jane Kyle's full-length feature on Fawn Martin and her son, Zayden, who have been in the Faith Family Hospitality program for six months. The article gives a detailed account of how they became homeless after fleeing domestic violence in Arizona and how the FFH program works.
It's a stark read. The excerpt below shows with sobering clarity the challenges FFH families face:
The average length of stay for FFH families who successfully move into housing is 68 nights. Martin has been in the program nearly three times longer than the average, though not quite as long as the program's longest stay of 427 nights.

As of mid-May, 91 families have shuffled in and out of FFH's network of religious groups since the program welcomed its first family on Jan. 31, 2012.

Fawn is returning for the third time to churches she initially hoped she'd never sleep in again.

"Every day is a struggle for her and every day she is sticking to it and making a choice (to go on)," Zacharias said. "I can't imagine the fatigue she feels."

At the beginning of her journey, moving to a different home every week wasn't that bad. The public bus system, which Martin rides for hours each week, was a gift.

But her success in finding childcare for Zayden, starting an internship at Teaching Tree Early Childhood Learning Center and enrolling in GED courses at Front Range Community College made getting the pair from Point A to Point B on time more challenging. Sometimes, there just isn't enough time.

Those struggles — and Martin's lack of tangible progress in finding permanent housing — are beginning to take their toll.

"I'm working my butt off," she said. "I'm tired of moving church to church to church to church. … As soon as we get comfortable, we've got to pack up and go again."
It's worth your time to read the entire piece. And as Summitview is a participating faith community in FFH, the story of Fawn and Zayden is instructive for us. Many of you reading this have lovingly made meals or stayed overnight during the three weeks of the year Summitview hosts FFH families. Then what? It's rare when we learn how the stories of these families end. Sometimes the stories keep going. This article helps us gain a bigger perspective of those journeying through homelessness. It's not hopeless, but it is hard; the situation is not clear cut. Some observations about what this might mean for us:

Gratefulness is not the same as gladness. When I first read the piece, I had to stop when Fawn expressed her frustration about moving from "church to church." I thought, Wait, shouldn't she be thankful for the 20-plus churches who make FFH possible? I'm sure she is, but that also doesn't mean that she and the other FFH families are necessarily happy about it. I had to put myself in their shoes. While living week-to-week in a different church is better than being on the streets, it still isn't home. If we were to fully empathize with Fawn's mindset, how would that change the way we serve these families?

Our service isn't the point. Sometimes it's easy to think of our acts of service as the main point of our acts of service. It's not. That's not to say that it isn't needed or that it isn't a beautiful offering to God. But the best benevolence is one that recognizes that we are not the "heroes" of this story, but, rather, that we are the guides. When you sign up for our next FFH rotation, any sense of "Look how kind I am" should be tempered by understanding the "story structure" of the ministry. Summitview is not the hero for opening our doors; you are not the hero for making a meal. Fawn is the protagonist and we're here to help her on her journey.

Homelessness is complex and challenging. One of the more sobering stats in this piece is that only 43 percent of FFH families find long-term housing. In a city with such a high-cost of living, this shouldn't surprise us. If you own a home, you've probably felt pretty good about how much your house has appreciated over the last couple years. But the inverse is that families like Fawn and Zayden can't get off housing waiting lists. Artisan corn dogs are great, but they reflect a gentrifying market that makes it hard for the middle class to feel financially secure, let alone those fighting their way out of homelessness.

Let's pray. Summitview's second FFH rotation of the year is July 24-31. There will be links for signing up in a couple weeks. In the meantime, let's pray for Fawn and Zayden and all the other families in FFH. Kyle's article gives us plenty of specific ways we can be praying for them. Let's be a congregation that seeks the good of these families (and our city) in deed and in prayer.