If there's no "why" behind what we make, we're just clogging landfills with useless widgets. Mark Schreiber helps makers make with intentionality and empathy.
---
It's Faith and Work Week at All Things New. We'll be exploring how our work connects to God's work through the inaugural season of the All Things New Podcast. Here on the blog, we'll be posting excerpts from a handful of the 11 episodes. Today's segment is from our conversation with Mark Schreiber, an educator and founder of Design Case Consulting.
Trevor: So, what do you do, exactly?
Mark: I help teachers help students create. I help make lessons not boring.
Trevor: Boring is bad.
Mark: I'm anti-boring.
Trevor: I really like that your mission statement is about helping students get excited about what could be and what should be. That's a great phrase.
Mark: I've always liked helping kids think outside the box, to be thinking about what they could do. They see something, and what could that become? That's my question for myself: What could that become? That drives me down the road to help other people to invent, to learn, to offer different inventive ideas, to make things that actually solve problems.
Trevor: How'd you get into this work?
Mark: With that view of my own life, of wanting to see what things could become and helping others to do it, I've always like tinkering. I like doing things. And technology education is always changing, so I can add to it and improve the ways we guide kids and now adults to think about how they can be creative.
Trevor: How does the gospel impact your work in this field?
Mark: I've always thought there's something bigger, that there's a bigger purpose than to just make something to make something. I've always taught that. When I help people to create something, I want them to think about the why. Why are you going to make that widget? The world doesn't need another bad widget. We have landfills full of bad widgets. Now, there's design thinking that starts with the user in mind. I want to help people realize they can create things with their own hands, and with that, they'll be able to see where God's at work and join him in that work.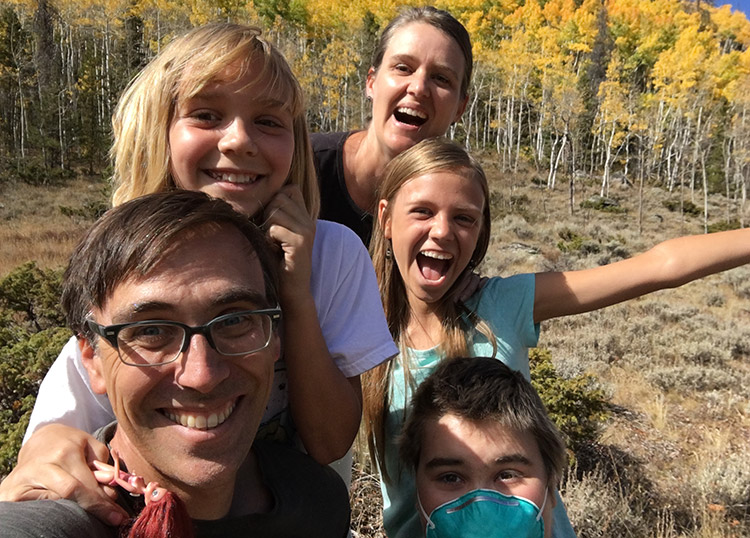 Trevor: Joining in God's work begins with empathy, which is at the heart of design thinking.
Mark: Design thinking is Stanford's d.school thing. IDEO was founded to help people be creative. Really, we've always had some problem solving process. We're always solving problems. But they really pinned it on starting this problem-solving, creative process with empathy for the user in mind. Once you have that, once you've gained an idea of who the user is and what they really need, then you can start to create. But if you create before that and say, "I want to make this," and it flops, then you ask why it flopped. This could be a system that flops in a company or a tangible product sold in stores.
Trevor: Or another widget.
Mark: Once you understand that person, then you can brainstorm and do the traditional things makers do. IDEO added another step where you rapidly prototype, take cardboard and tape and make something really fast, then ask, "What do you think of my blank?" Then you move things around, try something different, and again ask, "What do you think?" "Well, why don't you do this." But the whole design thinking process is always about interfacing with the why of what you're making.
Trevor: Is it going to bring good to someone in a practical, meaningful way?
Mark: You know those little those potato peelers that your grandma used to have? It was dinky pieces of metal that fell apart. Now, you have XO with the big, fat grip. That came out of IDEO, because they were designing to the extreme. They were looking at the extreme user. Someone with arthritis can't use the dinky metal peeler. So they said, "What if we designed everything for people with arthritis? Then people in the middle will like it, too." They started with the why, started with the user, and once again it's back to that heart. That's what we're supposed to do as Christians—have heart, look around and see what we can do to be God's hands and feet.
Subscribe and download the All Things New Podcast on iTunes, Stitcher and Soundcloud. All episodes can be streamed at summitview.com/blog/podcast.