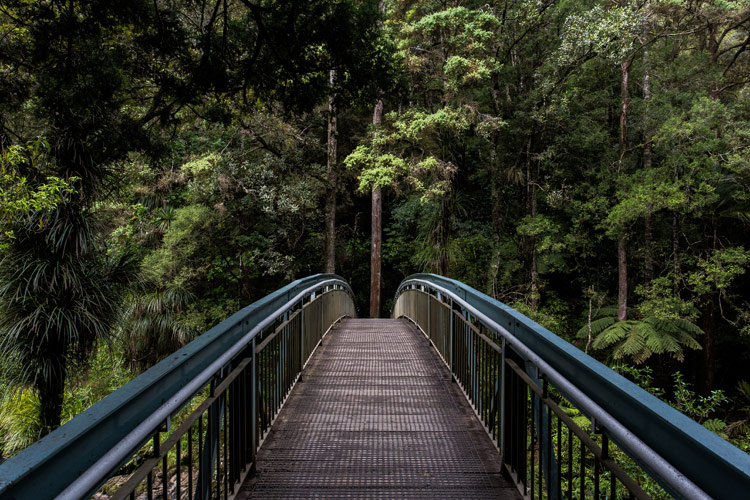 Editor's note: Perry Paulding was formally recognized as a pastor at Summitview on Sunday, November 8. You can learn more about our pastoral recognition and training process here and here.
As the newbie pastor on the block at Summitview, I was asked to share my dream for the church and what my wife, Katie, and I are believing God for in the coming years here. In a word, I would say, maturity – spiritual, doctrinal, moral, ethical, relational, social, verbal and biblical maturity. Perfection will never be attained in this life, but maturity is within reach of everyone.
Paul says maturity is God's intended goal for every Christian. In Ephesians 4:12-14, pastors are charged to "equip the saints for the work of ministry, for building up the body of Christ, until we all attain to the unity of the faith and of the knowledge of the Son of God, to mature manhood, to the measure of the stature of the fullness of Christ" (emphasis mine).
Why is this so important? Paul continues in verse 14: "…so that we may no longer be children, tossed to and fro by the waves and carried about by every wind of doctrine, by human cunning, by craftiness in deceitful schemes." Ignorance, immaturity and sin destroy lives, but Jesus said that the truth will set people free (John 8:32). There is nothing more thrilling than being a part of seeing that promise become a reality in people's lives.
How does this happen? Certainly not through a 35-minute teaching once a week on Sunday, and not through pastors alone. One of our core values as an association of churches is the priesthood of all believers. Every Christian is a "priest." All of us have unique, valuable and God-given spiritual gifts that are indispensable to the health of the local body of Christ. Mine, which has been my passion for the past 35 years, happens to be theology. This isn't mere head knowledge, but a passion for the ability of God's Word to transform and inspire people's lives through a true understanding of the character of God. What's your gift? Fan it into a flame and faithfully use it to the glory of God. It is just as needed!
Here are a few verses that underscore the importance of understanding and living out this noble, priestly calling:
But you are a chosen race, a royal priesthood, a holy nation, a people for his own possession, that you may proclaim the excellencies of him who called you out of darkness into his marvelous light. (1 Peter 2:9)

To Him who loved us and washed us from our sins in His own blood, and has made us kings and priests to His God and Father, to Him be glory and dominion forever and ever. (Revelation 1:5-6)

…you yourselves like living stones are being built up as a spiritual house, to be a holy priesthood, to offer spiritual sacrifices acceptable to God through Jesus Christ. (1 Peter 2:5)
Paul had great confidence in the competence of believers to minister to one another effectively, if they were mature. He said in Romans 15:14, "I myself am satisfied about you, my brothers, that you yourselves are full of goodness, filled with all knowledge and able to instruct one another." Another word for this is simply "discipleship." Discipleship occurs as church members give input, encouragement, warning, advice or counsel to each other. So we are all informal "counselors" and we give massive amounts of it by phone, email, text or in person weekly. Unfortunately, in any given church, the counsel given can be unhelpful or even disastrous. The quality of our input to one another will always be directly related to our own maturity.
For many Christians, the prospect of "seeing a counselor" has a negative stigma attached to it. Usually, people only pursue this as a last resort, or when an issue has become intolerable. Let's get rid of the stigma and just call it "getting input." We all need wise input all the time, right? Why not be humble and teachable and eager for input? My dream is to see the overall maturity of the church increase through wise input and through the comprehensive application of the gospel to all areas of life, as it is our greatest tool in the process of sanctification.
Most churches also have an official, formal "counseling ministry" and Summitview is no exception. The pastors are all available to provide counseling, and we have a licensed counselor, Vanessa Felhauer, who is available and very skilled. Professional counseling by trained people will always be valuable and necessary. Oftentimes, they are the only ones equipped to deal with unique or severe cases and they often specialize in particular areas in which few are equipped. I would love to see more such people trained and available here!
Furthermore, we have other church members who are also specialists in the counseling field, in various niches and capacities. And we have a Lay Counseling Class at Summitview in which we strive to develop a broader base of people who can confidently offer biblical counsel. The goal is to multiply these skills, at least at a basic level, throughout the church. If you're interested, I would love to talk to you about it!
Ultimately, my dream will best be attained through relationships. That is the context in which the most effective input-counseling-discipleship occurs. It begins and ends with love, as we see in the following passage:
Rather, speaking the truth in love, we are to grow up in every way into him who is the head, into Christ, from whom the whole body, joined and held together by every joint with which it is equipped, when each part is working properly, makes the body grow so that it builds itself up in love. (Ephesians 4:15-16, emphasis mine)
What a joy and privilege it is to be a part of such a glorious body, process and destiny!