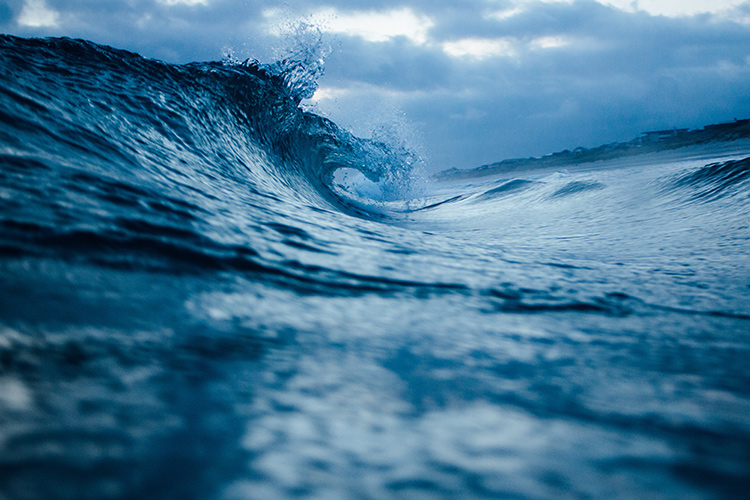 The Lord is near to the brokenhearted
and saves the crushed in spirit. (Psalm 34:18)
As a Christian, I have felt pressure to stay current on world events, social justice issues, hot topics in politics and culture and every Facebook rabbit trail set before me. To stay connected and relevant in conversations with the people I interact with on a daily basis, I need to stay current on, well, everything, right?
Here's the truth, though: I can't. Many people can, but I cannot. It's not simply that I don't have the time to keep up with everything; my heart just can't take it. I have learned the hard way that I must be picky and selective with what I read and view. As a child, I couldn't watch any movie where an animal died. My mom always had a "happy" movie to follow any accidental viewing of animal tragedy. On personality tests, I'm tagged as a "highly sensitive person" (HSP). I constantly internalize emotions, non-verbals and moods from the people around me.
When I place myself in the flow of our uber-saturated, media-crazed world — articles, Twitter, Facebook, blogs, magazines, hit movies, documentaries and best-sellers — I find myself drowning. I am an emotional sponge. If I don't cut off the deluge, I lose hope, struggle in faith and allow the world to define my outlook.
The effect of over-saturation on me is similar to that of the Tilt-A-Whirl ride (aka Tilt-A-Hurl) on my husband. He starts to feel sick looking at the ride. He is then dragged unwillingly onto the ride by (ahem) his wife or his cute kiddos and promptly gets sick. He stills feel sick after the ride and it does not dissipate, sometimes for the rest of the day. A Tilt-A-Whirl hangover. Add a funnel cake and you get the picture.
I'm not intending to insulate myself, but reading and watching ad nauseum is more likely to induce fear or desensitize me than spur me to prayer or action. That being said, I don't feel as if I'm afforded the privilege of creating my own personal bubble. God has placed me here to love and to serve. He infuses me with hope and peace so that I can encourage, comfort the broken and hurting and pray for people and situations in my immediate reach and in the world at large.
So, I battle with these questions: How do I have a heart that is engaged with and educated about the world around me without being inundated by it? How do I compassionately connect with and comprehend the innate brokenness around me without succumbing to fear, discouragement, disillusionment and anger?
For me, this heart to stay "current" and engaged translates to being intentional and selective in reading books and watching movies. I read a lot. And I love movies. My husband has watched more chick flicks than any man alive. I have a natural tendency to gravitate toward the light-hearted. The world comes with enough heartbreak and I prefer not to add any extra in my limited free time.
But I recognize books and movies to be the most valuable way to engage with the world around me. I prefer books as they allow me to focus and to avoid shallow treatment of difficult subjects. They enable me to step out of our world of sensationalized and rabidly created and consumed media. I choose to take a calculated plunge, exercising discernment by skimming reviews and by getting recommendations from friends (the best source). I'm learning to give myself grace when I must retreat and read nothing but Jane Austen for a solid month. I know and accept my limitations. Certain books and movies I may never touch. I engage where I can with issues God has placed on my heart.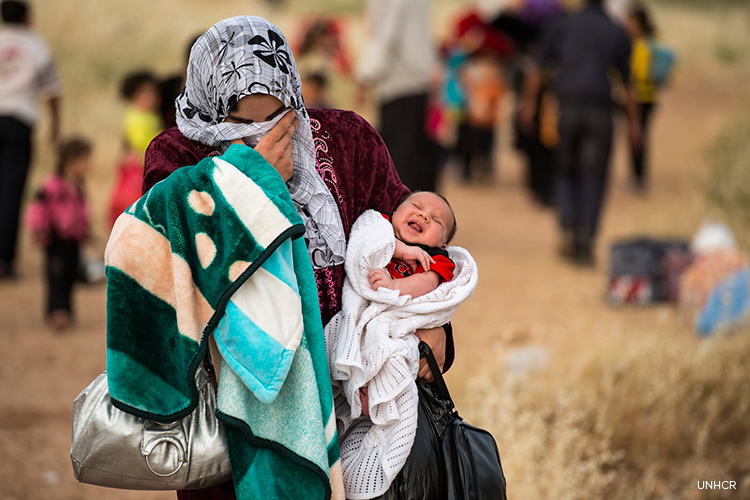 It's still not easy. I still feel the sorrow, the anger, the seeming injustice in this life. The lingering residue still sticks, but it's worth it. I really mean that. It's a fine line between too much and too little. Walking this tight-rope has proved invaluable to me. I have been able to have conversations seasoned with mercy and empathy with people who see the world very differently than I do. I can listen well and see more clearly and pray more intentionally. I can distance anger and disillusionment and stay soft toward souls deeply loved by God.
You may be the type of person who can watch Braveheart, Act of Valor and Schindler's List without batting an eye. I know many people like this. When my husband watches these types of movies or reads books with similar content, they encourage and spur him toward greater sensitivity, whereas they have the opposite effect on me. No matter where you find yourself on this spectrum, it's important to evaluate what you take into your mind.
The books and movies listed below are a few of my top recommendations to help with intentional engagement with our world. They offer insight and perspective, like examining a three-dimensional puzzle from many angles. They are thought-provoking, weighty but not dispiriting. I read Atonement Child and Dear Mr. Knightely every year, but will read The Cellist of Sarajevo and Orphan Train only once. My time spent with these selections has proved far more valuable than the equivalent amount spent with randomly selected content.
Islam, Palestine, Israel and the Middle East
American Sniper: The Autobiography of the Most Lethal Sniper in U.S. Military History by Chris Kyle and Scott McEwen. I couldn't watch the movie but could read the book.
The Son of Hamas: A Gripping Account of Terror, Betrayal, Political Intrigue, and Unthinkable Choices by Mosab Hassan Yousef and Rob Brackin
An Improbable Friendship:The Remarkable Lives of Israeli Ruth Dayan and Palestinian Raymonda Tawil and Their Forty-Year Peace Mission by Anthony David
Once an Arafat Man: The True Story of How a PLO Sniper Found a New Life by Tass Saada and Dean Merrill
The Terrorist's Son: A Story of Choice by Zak Ebrahim and Jeff Giles
North Korea
Nothing to Envy: Ordinary Lives in North Korea by Barbara Demick
A Kim Jong-Il Production: The Extraordinary True Story of a Kidnapped Filmmaker, His Star Actress, and a Young Dictator's Rise to Power by Paul Fischer
Civil war, refugees and immigrants
The Cellist of Sarajevo by Steven Galloway. Sarajevo, 1992. Beauty in the midst of horrific tragedy.
The Good Lie (movie). The plight of a group of child refugees in Sudan. Best movie I've seen in years. Gospel-infused. I cried myself to sleep.
The Language of Baklava: A Memoir by Diana Abu-Jaber. Autobiography of a woman born to an American mother and Jordanian father in the United States.
Race
Belle (movie). Biography of Dido Elizabeth Belle, a biracial woman raised as a gentlewoman by the Lord Chief Justice of England in the late 1700s.
Black & Tan: A Collection of Essays and Excursions on Slavery, Culture War, and Scripture in America by Doug Wilson
Abortion
Atonement Child by Francine Rivers. Fictional story of a teenage girl who is raped and becomes pregnant.
October Baby (movie). The value of life, forgiveness and compassion toward women who have had abortions.
Foster care
Dear Mr. Knightely by Katherine Reay. Fiction. The letters of a young woman who aged out of the foster care system.
Orphan Train by Christina Baker Kline. Fiction. The friendship of a 91-year-old woman and teenage girl in foster care.

Stephanie Carney is a wife, mom, blogger and literature fanatic who savors an afternoon spent sipping hot tea and reading Jane Austen.