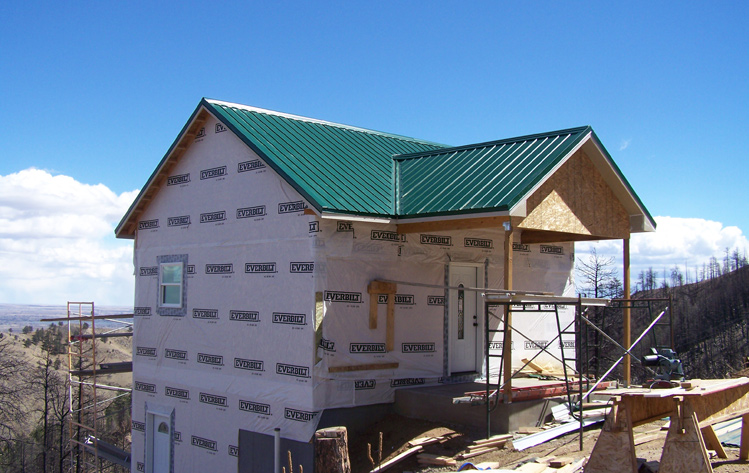 Randy Rivers, our dear friend and pastor at Poudre Christian Fellowship, sent us this photo of the shiny new roof that now adorns Anne Kainu's cabin in Rist Canyon. He mentioned via email that the siding will be up quite soon.
So, there you have it. Your $3,000 have been well used, Summitview. As Randy wrote, "This is the fruit of your church family's labor! Many thanks!"
Take courage knowing that the love of God is being made known in very tangible and practical ways to Anne in her post-High Park Fire life. Thank you, Summitview, for letting the love of God motivate your joyous generosity.