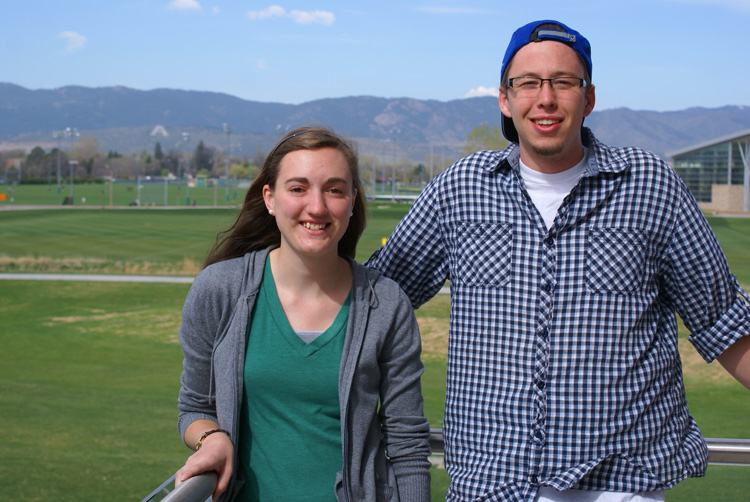 Summitview's campaign to raise support for our 2015 Missions Fund is underway. We're trusting God to provide at least $71,000 for local and global missions initiatives.
One of those initiatives is to provide $20,000 in scholarship funds to help gospel-minded students in our college ministry to live on the Colorado State University campus in the dorms. College is critical, and significant life change happens in the first few years after high school. Many of these students are figuring out what they really believe for the first time, and, increasingly, international students are comprising a sizable portion of the CSU student body.
With this context in mind, we think it is imperative to provide disciple-making disciples with the ability to live in the dorms as affordably as possible. CSU's tuition has increased 133 percent in the last 10 years, and the average plan for room and board costs more than $10,000. A year's worth of tuition, fees, housing and other expenses can quickly ring up a bill of more than $22,000.
Now, multiply that by four. That ain't cheap. But lives are at stake, the nations are here, and dorm living provides a unique and powerful way to build relationships and share the gospel.
Ross Bryant — a sophomore majoring in human resources — and Julie Carr — a freshman about to declare social work as her major — are part of The Rock, Summitview's college ministry, and both live in dorms on campus. Ross is an RA in Parmalee Hall and Julie lives on the substance-free floor with several other Rockers in Westfall Hall. I caught up with them before class earlier this week to talk about the spiritual climate at CSU and what God has been doing in the dorms this year.

What's the spiritual vibe on the CSU campus?

Ross: I think in general, there's more of a closed-mindedness to spiritual things. When I hear people who were on campus five years ago, it sounds like it used to be more open. Now it seems like people don't really want to bring up the subject of God. The passage that I think of is Romans 1 — "For although they knew God, they did not honor him or give thanks to him." Because that has happened, there's a brokenness where people don't acknowledge his existence.
And there's a difference between here and other cultures. In other cultures, it's easier to have a conversation about God because they believe in some sort of spiritual reality.

Julie: You describe it pretty well. I feel like there's a lot of people who believe, "You're a Christian and that's cool, here's my belief." There's not a strong sense that there has to be one right way. There are multiple religions and you can just choose what you believe.

Ross: It's also shocking how many people have a Christian background and aren't following Jesus at all. There's a lot of people who grew up in the church but don't really understand the gospel.

How does this reality impact how you build relationships and share the gospel?

Ross: There's two aspects of living for Christ. Being salt — being with others in their context, doing life with them — and light — sharing the gospel, speaking truth to them. While those are both super important, having the context of community with non-believers matters. Being able to love others, being with them when they're freaking out about finals. You see different people crumble at different points in the semester — because of relationships, grades, or life just not going like they want. Contrast that with the Christian faith, and we have a solid anchor in those hard times. The hard truths of Christianity may not be attractive to people, but living that lifestyle gives you an "in" to share those truths more openly.

I think we're beginning to address this, but what makes dorm living so valuable?

Julie: Just being able to build those relationships, live life with them and see them everyday and the impact that can have. Instead of just walking up to someone to share the gospel, you can love on them and care for them and make it personal.

Ross: There's still a place for cold-turkey sharing and still fruit to be had there, but I totally agree. In Acts, the believers were living together and sharing together and breaking bread together — it was all in the context of community. Dorm living sets the context for that. I've never seen anything like this where there's that opportunity for community that comes as readily. It's an amazing opportunity in the dorms.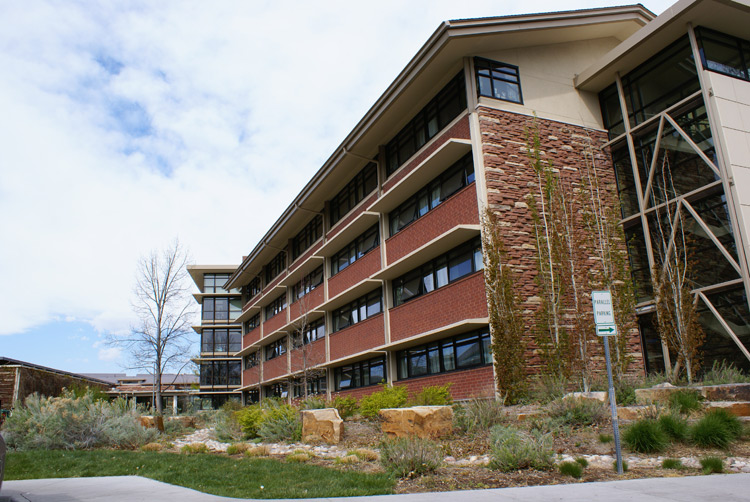 What has God done through the presence of Rockers living on campus this year?

Julie: One of the residents on our floor actually got saved. At the beginning of the year, we invited him to church and got to know him a bit. He's had a hard life, and we got to know him and love him. So that was really exciting.
Then one day, Emily [Carr, her sister, who is an RA her floor in Westfall] was sharing the gospel with another guy on our floor. God used a bunch of different believers on our floor to answer his questions, and he was getting connected with other Christians on campus. And one day Emily was having a conversation with him, and she kept coming back to the gospel, but he was like, "I know all that and I made a decision awhile ago." It turned out he had questions about other things! It's been cool to see his life change.

Ross: This is why living in the dorms is so awesome. There's a guy on my floor who's a strong believer, and there's something powerful about two dudes who love Jesus a lot and we draw strength from each other. We've probably had three-hour conversations with a guy, going through everything — the gospel, why it's OK for God to send people to hell, how the earth could be 6,000 years old. But there's just been several conversations like that with several people this year on my floor. I've been getting to know a Chinese guy, and he's actually come to church with me. He came to church last week, and I think that was the first time he understood the gospel. [Aaron] Ritter drew a word picture of the gospel and it clicked for him.
There's been a real strengthening of fellowship among believers in the dorms. God's uniting RAs who are believers and who are part of different ministries. I've seen God do cool things through that — providing encouragement, dudes praying for each other, RAs praying for the building as we do our duty walks at night.

Julie, I've also heard that you started a prayer gathering. That's pretty cool.

Julie: I knew that the end of semester was coming and wanted to be intentional with the last bit of time we have. As I was thinking of what that should look like, I just thought that praying and seeking God would be really helpful. My life is kinda busy, so I picked random times and places to pray with other Rockers. It's called Spontaneous Prayer. It's been a really encouraging time together.

How will more on-campus Rockers make a difference?

Julie: There won't be as many of us next year, so having more believers on our floors and in the building for that support, someone to run with, that's nice. It's easy to get discouraged when you're the only one. In John 13, Jesus says they'll know you're Christians by the way you love. So, having someone to run with and showing them who God is by the way we treat each other. It's a huge support and encouragement to have other believers around.

You said that there won't be as many Rockers in the dorms next year. Can you elaborate?

Ross: The cost of living on campus is going up. It will be harder for people to live on campus, and, also, a lot of people are graduating.

How many Rockers are currently on campus?

Ross: Three in Summit Hall, me, everyone in Westfall.

Julie: There are six of us in Westfall.

Ross: So, 10 total. That's 20-25 percent of Rock living on campus.

Do these numbers discourage you?
Ross: No, they don't. It's higher than I thought.

Julie, you mentioned that it can be easy to get discouraged. For both of you, when were you the most discouraged or frustrated this semester? How do you fight against discouragement in campus ministry?

Julie: One of the things I'm tempted with is feeling alone all the time. When I think about next year, I feel like I won't have the support that I have now. It's definitely a lie, and I've been blessed with a bunch of people this year, and I know that there will be more next year, even if they're not on my floor. Knowing that God is there with me, it's a huge thing.

Ross: I was a mid-year hire for RA position, and I started right away after Christmas break. I had no idea what I was doing or stepping into. My boss came to me and said, "You've got a rowdy floor." The first couple weeks were especially difficult to trust that God had something there and that it was possible to make relationships with these people and connect with them, to be able to love them. I don't have a super outgoing personality, and so feeling this pressure to connect with 36 people felt overwhelming.
Because it's a little awkward to create community with 36 people you don't know, but they all know each other. But God has done cool things here, I have some good relationships with a handful of people on the floor now. I had to trust that God had a plan through all of it, and that his grace was sufficient — which also helped to remember. The gospel. When I felt like I failed, I had to remember the gospel and that I hadn't screwed up God's plan. There was still an opportunity to do something worthwhile, and just resting in the fact that God is proud of me like a father.

Julie: There was another death in Westfall this year. It was hard. God was doing a lot of things and then that happened. And God brought good out of that, too, but the recurrence of another death…it was hard to see God in it in that moment. It's hard to think about it now, but good has come from it, but at at the time it was hard to go through that. It kinda wiped us out. We were on fire and then it hit us kinda hard and we had to process. Seeing death is a hard thing to deal with. I think one big thing is that it opened up conversations with Emily and the rest of the RA staff in how to love each other and how to support each other. She had been through that whole experience last year and was able to comfort people. The whole thing made people more aware that death is a real thing and question what life is about.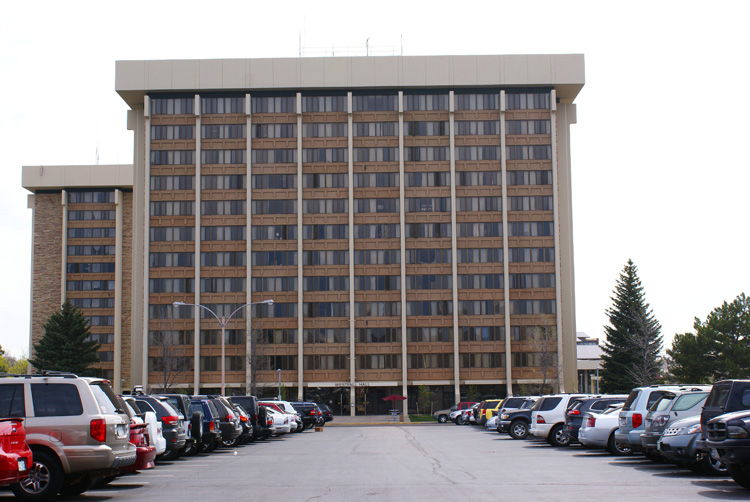 Where you will each be living next year? What are you looking forward to next fall?

Ross: I'm stoked for next year. Ritter was talking about how strategic this time is for sharing the gospel with the nations. I'm living on the north side of Parmalee, which has eight floors, and six of those floors are full of internationals. My floor next year is going to have around 30 internationals on it. When you're sharing basic stuff about your life and your culture, it's easy to bring Jesus into that. A lot of Chinese students will be [on my floor], so I'm excited.

Julie: I'll be back in Westfall on the substance-free floor, which is cool because a couple people there now are returning next year. And my roommate next year is going to be a friend who we've been loving on and sharing the gospel with. She's close to believing in Jesus and we've been talking about it a lot. I'm so excited to see what happens there and what God's plan is with that!

We've been talking about intentionality and being present in the dorms. But why is it so important to bring that kind of intentionality to reaching the college campus with the gospel?

Ross: When I got back from China [last summer], I sat down with John Larsen and was trying to decide to join [Summitview's International Studenty Ministry] or to go back to The Rock. We were at Wild Boar Cafe and he said, "You have the opportunity to invest in men's lives and they could be different men for the rest of their lives." There's just so much that flows out of this time; they're deciding who they are and who they're going to be. There's something really cool about changing the culture of young men. There could be dudes who become good fathers because of this time, because they got saved when they were 20. I like that a lot. God saves 30- and 40-year-olds olds, but I get excited because of how multiplicative it is if they get saved now.

Julie: This is a good time. Freshmen are jumping into a totally new world, trying to figure out life apart from their family. They have a lot of questions. In some ways, that can make them more open to new things, to finding a purpose in life. So it's a good time to share the gospel.

This last question is really serious and super important. If your dorm room was an island and you were stranded there, what one item would you want to have with you?

Ross: Are there other people on the desert island?

Umm…no?

Ross: OK, hahaha. Can I ask one more question: Can I have electricity?

Yes.

Ross: That changes things.

Julie: Is there food there already?

Ross: Oh my gosh.

Forget I asked.

Ross: I would want scuba diving equipment in my dorm room.

Why? It's a dorm room! There's no water.

Ross: OK, a hot water heater.

Julie: I really like candles, but they're not allowed in the dorm rooms. But if it's a desert island, there are no RAs to stop you.